Insurance Programs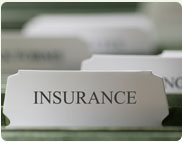 Group & Individual Health
Benefits/Voluntary Benefits/Discount Plans:

Motivational Marketing (Motivational Marketing) has extensive experience developing and implementing successful lead generation and appointment setting programs for Insurance Carriers, Producers and Employee Benefits Firmsacross the country. Motivational Marketing's Phone Agents set sales appointments for Health Insurance Sales Representatives to quote on group & individual health plans as well as key-man life. Motivational Marketing developed programs for voluntary employee sponsored benefit programs such as prepaid legal, disability and medical discount cards.

Property & Casualty Insurance Industry Experience:

Commercial Lines - Motivational Marketing has successful experience developing and implementing lead generation programs targeting businesses for Commercial P&C Insurance and targeting P&C Agencies for recruitment by the Carrier.

Residential P&C - Motivational Marketing has extensive experience contacting Property & Casualty policyholders on behalf of their insurance carrier. The objective of these campaigns is to verify/update the dwelling description and lifestyles of the insured. The overall program goal is to minimize claim issues relating to under or inaccurately insured properties thereby increasing annual premium revenues by an average of 15%. Motivational Marketing has developed these inbound/outbound programs for some of the largest and most prestigious P&C insurance providers as well as smaller regional carriers.

Automobile Insurance Industry Experience:

Motivational Marketing works directly with Automobile Insurance Carriers and Agencies to conduct phone reports by contacting each month's new policyholders by telephone to verify all information contained in the application. The application data is then returned back to the carrier as a verified/update record. The call is also an opportunity to welcome the policyholder as a new customer, confirm their level of satisfaction with the application process and introduce new products and services available through the Carrier.

Life Insurance Industry Experience:

Motivational Marketing has extensive experience working with Third-Party Administration automated underwriting services firms to provide the tele-interviews for the automated underwriting process. Motivational Marketing contacts the individual applying for life insurance to conduct a tele-interview. The responses are recorded into a proprietary system that processes the data and renders a decision. The system automatically produces a series of documents relating to the next steps in the underwriting process (i.e., denial letters, requests for additional information, etc.).

Medicaid Application Renewal Outreach:

Motivational Marketing has extensive experience developing and implementing residential outreach programs to solicit annual Medicaid application renewals.

Medicare Supplemental Insurance:

Motivational Marketing has developed and implemented successful programs targeting seniors for Medicare Supplemental Health insurance.

If you would like a complimentary consultation & program quotation, please click the following link and submit your request.