Document Destruction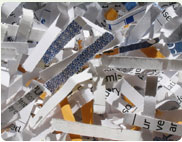 Motivational Marketing has developed and implemented successful Appointment Setting Lead Generation Programs for Document Destruction companies across the country. These programs are proven to generate a consistent flow of qualified prospects and new sales. Additionally, Motivational Marketing has also developed a unique Customer Contact Program that has proven to retain existing purge business and open up opportunities to up-sell automatic/bin programs.
The primary goal of Motivational Marketing's Document Destruction program is generate new and retain existing clients at an affordable cost per customer. The program components we deliver include the following:
Proven scripted approach (customized to the individual region)
Targeted regional calling list (current customers are scrubbed from list)
Custom Appointment/Lead Profile Sheets e-mailed to your field sales force on a daily basis
Weekly statistical reports tracking all call and lead activity, including cost per lead calculations
E-mail/fax fulfillment services - after our initial contact with a prospect or customer, Motivational Marketing e-mails custom letters confirming appointments and the next action along with your fulfillment material
Documented appointment/lead follow up procedures for your field sales force
Monthly lead summary reports to assist management in tracking lead-to-close conversion ratios
Why not give your direct mail campaign a rest next month and try a proven program that will bring in new business.
If you would like a complimentary program consultation & quotation, please click the following link and submit your request.

Click Here