Higher Education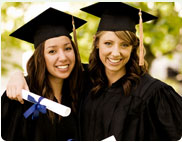 Motivational Marketing specializes in working with higher education institutions to assist in the enrollment process by offering tele recruiting/screening and telephone based market research services. We offer tremendous value to our higher education clients from a marketing standpoint; particularly when direct telephone contact is utilized as a component of a student search campaign.

Motivational Marketing conducts outreach calling campaigns based on the following criteria:
Non-responders from targeted mailing programs
Students known to have made web inquiries in selected subject areas (i.e., Engineering, Biology, Political Science, English, etc.)
Students who have made a previous inquiry, but have not sent in an application
High school seniors or transfer student lists derived from predictive modeling techniques or
geo-demographic overlays
The objective of our telephone outreach calls is to get the prospective student interested in speaking with an enrollment counselor; either by live call transfer or by receiving a follow up letter.
An example of one successful approach is to identify potential student enrollment candidates by offering scholarships, grants or "pre-awards" based on (GPA, SAT or ACT) achievement information supplied by the student or parent during the initial conversation.
Results vary based on the quality of the calling database and the expected call objective. Anywhere from 10% to 40% of students contacted will move to the next step to either speak with an admissions counselor or request more enrollment information.
If you would like a complimentary program consultation & quotation, please click the following link and submit your request.

Click Here