Information Technology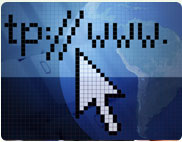 Motivational Marketing's core business for the past 25 years has been supporting the sales and marketing efforts within all sectors of the Information Technology Industry. We work with all types of resellers, ISVs, Managed Services & Consulting firms as well as OEM software and hardware providers. Results are proven, even predictable, based on our extensive experience.
Motivational Marketing has a team of dedicated agents who understand IT services and solutions as well as the needs of "C" level decision makers at SMB to Fortune 500 Companies within departments such as: Finance, IT, Operations, Human Resources and Sales & Marketing.
Motivational Marketing's programs produce qualified leads, event attendees or build prospect profiles. Outbound calling efforts are customized and can be campaign-based or part of an ongoing program. In either case, the prospect lists can be segmented by any combination of parameters such as: geography, industry, annual revenues, employee size, installed base, etc.
The primary objective of most calling campaigns is to; identify the appropriate decision maker/influencer, present the value proposition, determine their pain points and qualify them as to their needs, budget and timeframe to evaluate or purchase.
Detailed lead/appointment information is forwarded daily via email and must meet the following conditions:
Presentation was made to someone involved in the decision process
Qualification information including purchase or evaluation timeframe was obtained
Contact committed to a conversion or a meeting as a next step
Information typically obtained during a conversation with "C" level contact would include the following:
Current software installed for critical applications and installation date
What's driving the need to change from existing system
# of users
Specific requirements for a new solution
Which applications are they looking to purchase
Timeframe for purchase
Minimum budget amount
Which software vendors are/will be considered
Anticipated expansion of remote or overseas offices
Who else is involved in defining IT strategies as well as the decision making process
If you would like a complimentary program consultation & quotation, please click the following link and submit your request.

Click Here